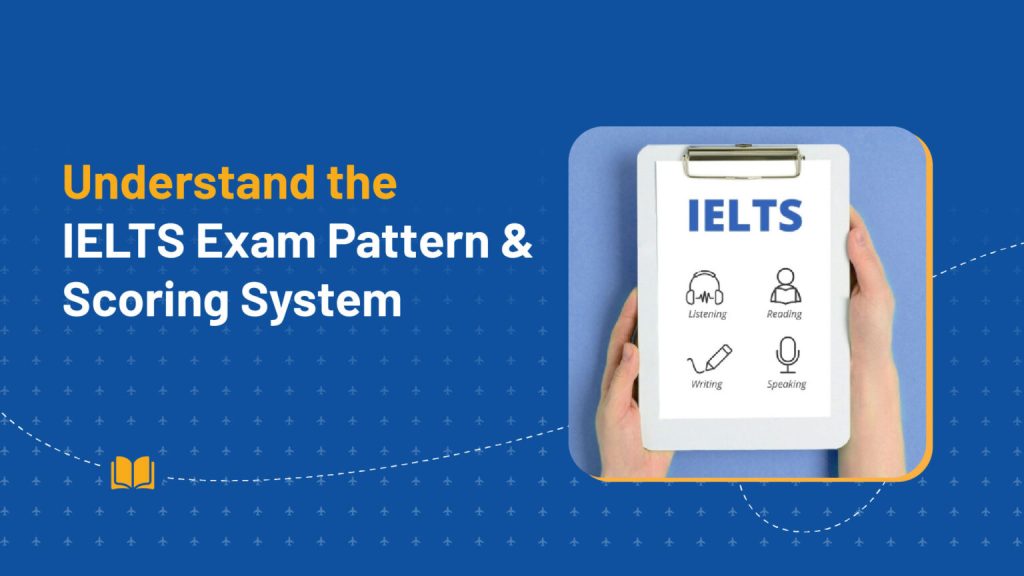 The International English Language Testing System (IELTS) was established to support you in moving to a country where English is the dominant language in order to work, study, or move. This covers the USA, UK, Canada, New Zealand, Australia, and others. 
During the test, your proficiency in speaking, reading, and writing English will be evaluated. IELTS is scored on a scale from 1 to 9 bands. 
If you wish to live, work, or study in an English-speaking country, you must be able to prove that you have a higher degree of English language ability.
Universally with 379 million speakers, English is the third most widely spoken language. 
There are several advantages to being able to speak in the national tongue of the country you want to work or study in. Additionally, it is necessary for community inclusion and career prospects. 
For people wishing to immigrate to countries like Australia, Canada, New Zealand, and the UK, IELTS is the exam of choice. More than 11,000 businesses, colleges, schools, and immigration agencies throughout the world, including 3,400 institutions in the USA, recognise it.
Exam Pattern of IELTS 
IELTS comes in two forms: Academic and General Training. The Listening and Speaking portions of the exam are the same for everyone, though – the Reading and Writing portions are not. Make sure you get ready for the right kind of test. 
There are no breaks between the Listening, Reading, and Writing components of any IELTS exam; they are all finished on the same day. 
But you can take the Speaking test up to a week before or after the other exams. The exam lasts 2 hours & 45 minutes in total.
Exam Format 
Listening 
Duration: 30 minutes 
After listening to four recordings of fluent English speakers, you will be asked to answer a series of questions in writing.
Recording 1: a discussion between two persons taking place in a typical social setting.
Recording 2: a monologue that takes place in a typical social setting.
Recording 3: a dialogue between up to four persons that takes place in an educational or training situation.
Recording 4: monologue on a theme of an academic subject.
Your capacity to comprehend the primary concepts and specific factual information, the viewpoints and attitudes of speakers, the aim of an utterance, and proof of your ability to follow the evolution of ideas will all be scrutinized by the evaluators. 
No. of questions: 40
The task types: sentence completion, matching, multiple choice, diagram/map/plan/labeling and summary completion/note/form/flow-chart/table. 
Marks: 1/each answer. 
Reading 
Duration: 60 minutes 
A wide range of reading abilities is tested in the 40 questions that make up the Reading portion. These reading strategies include reading for gist, reading for primary ideas, reading for detail, skimming, comprehending logical reasoning, and identifying the perspectives, attitudes, and identifying writers' opinions. 
The IELTS Reading test is meant to evaluate a variety of reading abilities, including how well you can read- 
Read a piece to determine its overall meaning. 

Reading for important points.  

read carefully to get implications and suggested meanings. 

to understand a writer's viewpoints, attitudes, and goals, pay attention to how an argument develops.
No. of questions: 40
The task types: Fill in blanks in a table or section of written material, complete phrases, offer succinct responses to open-ended questions, connect headings to written material to diagrams or charts, and respond to multiple-choice questions. 
Marks: 1/each answer. 
Writing 
Duration: 60 minutes 
The IELTS Writing test is intended to evaluate a variety of writing abilities, including your ability to: 
Create a suitable response. 

organize concepts 

properly employ a variety of terminology and grammar
No. of questions: 2
The task types: Task 1 and Task 2 are the two tasks. For Task 1 and Task 2, you must write at least 150 and 250 words, respectively.
Speaking 
Duration: 11-14 minutes 
When taking the IELTS Speaking examination, you will converse with a trained examiner. The exam is interactive and mimics real-world circumstances as closely as possible. The exam will be recorded and may be administered in a number of accents.
The examiner will try to gauge your level of ability of- 
Responding to a variety of inquiries in order to effectively share thoughts and facts about common subjects and experiences. 

Communicating in-depth and in the correct words about the subject at hand. 

Clearly stating and defending your beliefs. Organize your thoughts. 

Analyze, debate, and hypothesize about problems
No. of questions: 40
Format: Part 1: The examiner will introduce themselves and will ask you to do the same in order to verify your identification. You will be asked generic questions by the examiner about well-known subjects including your home, family, job, studies, and interests. This part should assist you in unwinding and speaking naturally. 
Part 2: The examiner will provide you a task card with instructions on how to talk about a certain subject and suggested talking points. You'll have a minute to get ready and take notes. After that, you will be required to speak for 1-2 minutes on the subject. It is crucial to continue speaking throughout this period since you won't be interrupted. After that, you will be asked one or two questions on the same subject by the examiner.
Part 3: The examiner will continue to probe you about the subject of Part 2 in this section. These inquiries are meant to provide you a chance to talk about more conceptual concerns and concepts.
Preparing for IELTS with Dr Raju's 
Dr Raju's IELTS coaching in Hyderabad is one of the popular ones with good faculty. After your tests, you can also get University applications done here- the whole team has a good experience. 
Dr Raju's IELTS coaching in Hyderabad is given by Prasad Ravi and Sai Kumar, who are both British Council-qualified trainers who have trained 7000+ students at Dr Raju's institute. 
Scoring System of IELTS 
Your total band score as well as band scores for each of the four sections—listening, reading, writing, and speaking—are listed on the test report form. 
The average of the four sectional scores, rounded to the closest whole or half band, is the overall band grade. The scores from each part are equally weighted.
Listening
An IELTS Listening test consists of 40 questions. One mark is assigned to each right response. The IELTS nine-band scale is used to translate scores out of 40. There are complete and half bands for reporting scores.
Reading
The IELTS Reading test contains 40 questions. Each correct answer is awarded one mark. The IELTS nine-band scale is used to translate scores out of 40. There are complete and half bands for reporting scores. 
Writing
Examiners assign a band score for each of the four categories using evaluation criteria: 
Task Response, Task Achievement (for Task 1) (for Task 2) 

Cohesion and coherence 

Grammar accuracy and the range of lexical resources 

The task score is the average based on equally weighted criteria.
Speaking
Examiners assign a band score for each of the four categories using evaluation criteria: 
Coherence & Fluency

Grammatical Range and Accuracy

Pronunciation

Lexical Resource
Dr Raju's Promise
Dr Raju's on-location and online IELTS Training in Hyderabad offers expert guidance on all four components/language abilities of the test-
Speaking

Listening

Reading

Writing
IELTS helps you migrate, work, or study in a country that has English as the native language and you, a student, should choose the right and the best IELTS Coaching Centers in Hyderabad.
At Dr Raju's, we want you to give your best shot at university applications. Nothing less. We give you the best IELTS coaching in Hyderabad and also help you with the University application process, all in one place. We deliver thoughtfully structured IELTS classes for aspirants enabling them to ace the most important test needed to study overseas. 
With All-inclusive Material, online or offline classes and most importantly, interactive sessions with experts will make you attempt the exam with extreme confidence and ace it. 
Dr Raju's IELTS coaching in Hyderabad provides you with a well-structured course and all-inclusive material which will help you in achieving impressive scores in IELTS.
To enroll, Schedule a Free Call with our counselors!