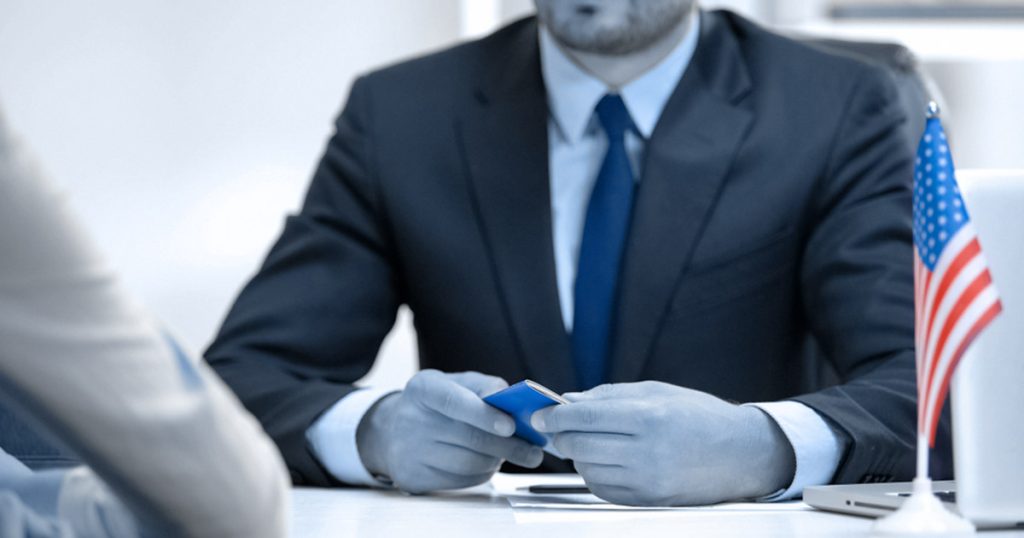 To study in the United States, foreign students who are not U.S. residents must acquire an F1 Student Visa. If the university accepts your application and agrees to grant admission, they will deliver i20 to you.
The first stage would be to apply to a SEVP-approved institution in the United States. As a student, you will be registered for the Student and Exchange Visitor Information System (SEVIS) and will pay the SEVIS I-901 fee once you are accepted by a SEVP-approved institution.
The SEVP-approved institution will issue a Form I-20 to the accepted students. Students must apply for a student (F or M) visa at a U.S. Embassy or Consulate after obtaining the Form I-20 and enrolling in SEVIS. When students visit the consulate, they must show the consular officer their Form I.
$350 is the cost to register and pay the SEVIS fee. You can find more details on their website-
https://www.fmjfee.com/i901fee/index.html
Dr. Raju's came into being in 2006 when our founder Dr. Prasad Raju came back to India after finishing his Master's in the USA and realised the lack of high-quality services in Coaching and University Consultancy. He had been a reputed professor and a career guide to a plenty of engineering students by then, and so, he began to train Masters aspirants to get into top universities. Thus Dr. Raju's Academy was established, where every year hundreds of students are guided to top-notch Masters' programs in diverse fields of study. Many of our alumni are currently in leadership positions at MNCs across various industries. 
Dr. Raju's mission is to enable aspirants to get into specialized and in-demand master's courses, which significantly impact their careers.
With a vision to make our expertise reachable to all genuine aspirants who are passionate about pursuing higher education at Universities across the world, at Dr. Raju's, we care about the careers of our students as if it's our own.
Trainers & counselors at Dr. Raju's strive to deliver the most effective training & guidance providing fair and unbiased service to each and every student and we aim to foster a community in which members help each other in their career progression.
Dr. Raju's being one of the best IELTS Coaching Centers in Hyderabad provide services like coaching in GRE, IELTS, PTE, TOEFL, DUOLINGO and application guidance along with USA, B2, F1 & H1B visas.
Completion of Online F1 Visa Application
Fill in the online Non-Immigrant Visa Application

, Form DS-160: Fill out the online visa form and save the confirmation page to show at your interview.

Students will upload a

photo

while filling out the DS-160 form. The photograph must be in JPEG format and have the proper dimensions, as described in Picture Requirements. DS-160 requires students to provide accurate details, which may not be altered.
The
DS-160 application
fees would be $160/-
Schedule a date for Biometrics

– The embassy or consulate will take digital fingerprint scans as part of the application procedure at the United States embassy.

Schedule a date for Biometrics

– The embassy or consulate will take digital fingerprint scans as part of the application procedure at the United States embassy.

Schedule a date for Visa Interview

– Students should book an appointment for their visa interview at the US Embassy or Consulate in the country where they reside. Appointments for interviews may be harder to come by during certain times of the year and depending on your status, visa category, and location, so students should apply for a visa as early as possible.

New Students

– New students can get a student visa for up to 120 days before the start date of their course of study. Students will not be able to enter the United States on a student visa more than 30 days before the program's commencement date.

Passport

is only valid for travel to the United States with a validity date at least 6 months after the completion of their stay in the US.

Non-immigrant Visa Application document –

Form DS-160

confirmation receipt.

Application fee payment receipt.

Photo

– If a student fails to upload the photo in DS 160, they must carry a hard copy photograph for the interview.

For Academic and Language Students-

Certificate of Eligibility for Non-immigrant (F-1)

Student Status Form I-20 will be required.

Registration receipt of SEVIS.

Academic documents of transcripts from the school or college that the student attended last. 

Standardised test scores that are required by your university.

Supporting documentation to show how a student will pay all education, living, and travel expenses. Bank statement, income tax return of the sponsor, bank loan approval paper, scholarship details (if any), and so on.

Students' departure intent to leave the United States after graduation (if any supporting documentation such as an Employer Document for Sabbatical Leave is available).
For the interview, dress neatly and professionally. Be self-confident and honest.
The Visa Interview with the consular officer is designed to assess whether the applicant as a student is trustworthy or not and if he/she qualifies for a Student visa or not. Furthermore, the consular officer tries to figure out if the students are intending to immigrate or not.
They also assess the student's financial resources and background in order to ensure that their tuition expenses are not subsequently incurred.
A visitor visa does not guarantee entry into the United States but only allows a foreign individual to board a U.S. port of entry i.e., generally an airport and request permission to enter the country. The Department of Homeland Security's (DHS) U.S. Customs and Border Protection officials at the airport may grant or deny the visitor permission to enter the United States.
Frequently Asked Questions
Yes, you can discuss all your career-related questions with us. We can give you good insights based on our experience guiding multiple students. Schedule a call with us to talk about your career. 
Although we have tie-ups with multiple universities, we do not force anyone to choose them. Our students also go to non-tie-up universities, ranked very high for their programs. We do not suggest low-ranked universities that are bad for your career. Instead, we only encourage students to choose good-quality universities where there's a good return on investment.  
We have an in-house Ivy League graduate and a network of students who went to the top most universities in the world across different streams and specializations. So we have the required expertise to help you crack into top programs for your field. 
Through extensive research and past knowledge, We match about 15-20 universities based on your profile, course of study, preferred location, budget etc. We also provide your "chances of admit" for each university suggested to you, based on our historical student admit data available. We make sure we suggest Universities across all rankings and nudge you towards applying to a balanced set of universities. 
Yes. Specifically for working professionals, we make sure we are available on weekends as well (usually Saturdays). We give extra time for working professionals only on these days to help finish their applications. 
If you represent a college or an institution that requires bulk enrollments for students, do get in touch with us.