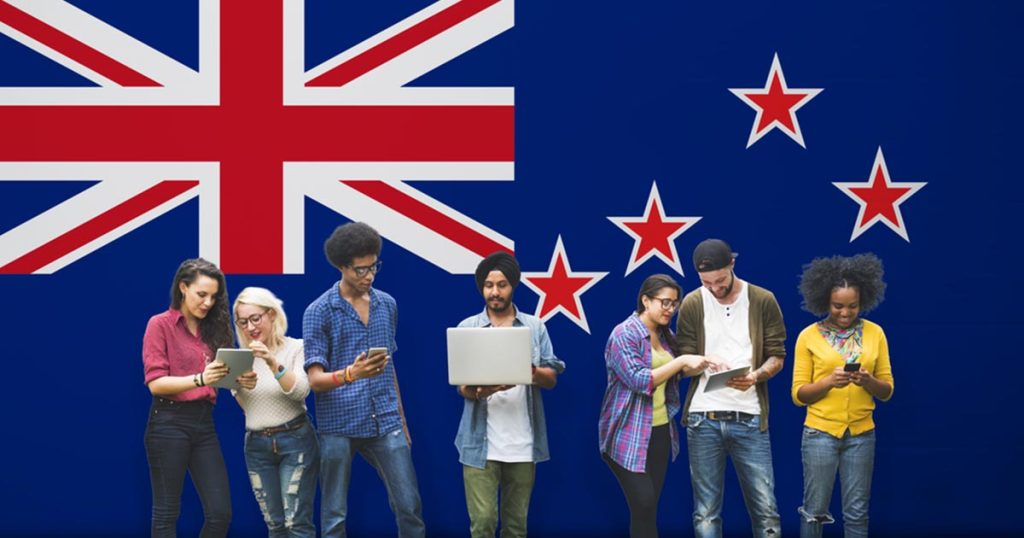 New Zealand is one of the most popular study destinations for students who are looking to get an international degree with practical knowledge, experience, and job-readiness. The country has some of the most spectacular natural wonders in the world which makes it a great location for your studies, work, and travel.
New Zealand and Australia are close neighbours. Both are enclosed by water. Beautiful beaches, as well as other tourist attractions, dot their coasts. 
New Zealand has a highly regarded educational system. There's a lot of cultural divergence in New Zealand, and also has a globally-recognized degree. Engineering, Computer Science, and Business and Management are the most popular programs in both New Zealand. There are a lot of job prospects available there.
Some scholarships that are available in New Zealand include: Commonwealth Scholarships, Endeavour Leadership Program, New Zealand Commonwealth Scholarships, New Zealand Excellence Awards. Many employment possibilities exist in New Zealand because their population density is inadequate.
Finally, summarising, New Zealand is a wonderful location to study higher education due to the presence of top universities and popular programs. A pleasant way of life is a result of the natural environment and cultural variety. A lengthy post-study visa enables for permanent residency. Jobs are also plentiful there and pay well.

Dr. Raju's came into being in 2006 when our founder Dr. Prasad Raju came back to India after finishing his Master's in the USA and realised the lack of high-quality services in Coaching and University Consultancy. He had been a reputed professor and a career guide to a plenty of engineering students by then, and so, he began to train Masters aspirants to get into top universities. Thus Dr. Raju's Academy was established, where every year hundreds of students are guided to top-notch Masters' programs in diverse fields of study. Many of our alumni are currently in leadership positions at MNCs across various industries. 
Dr. Raju's mission is to enable aspirants to get into specialized and in-demand master's courses, which significantly impact their careers.
With a vision to make our expertise reachable to all genuine aspirants who are passionate about pursuing higher education at Universities across the world, at Dr. Raju's, we care about the careers of our students as if it's our own.
Trainers & counselors at Dr. Raju's strive to deliver the most effective training & guidance providing fair and unbiased service to each and every student and we aim to foster a community in which members help each other in their career progression.
Dr. Raju's being one of the best IELTS Coaching Centers in Hyderabad provide services like coaching in GRE, IELTS, PTE, TOEFL, DUOLINGO and application guidance along with USA, B2, F1 & H1B visas.
New Zealand Visa Application
To obtain a New Zealand Visa, you must submit the following documents: proof of enrolment, SOP- Genuine Temporary Entrant statement, IELTS score, financial ability verification, health insurance coverage, ImmiHelp online application and biometrics.
Resume

IELTS

Essays

Transcripts + Degree

Recommendation Letters

Complete Application

Additional program-specific requirements

GRE/GMAT needed only for Management Programs
Frequently Asked Questions
Yes, you can discuss all your career-related questions with us. We can give you good insights based on our experience guiding multiple students. Schedule a call with us to talk about your career. 
Although we have tie-ups with multiple universities, we do not force anyone to choose them. Our students also go to non-tie-up universities, ranked very high for their programs. We do not suggest low-ranked universities that are bad for your career. Instead, we only encourage students to choose good-quality universities where there's a good return on investment.  
We have an in-house Ivy League graduate and a network of students who went to the top most universities in the world across different streams and specializations. So we have the required expertise to help you crack into top programs for your field. 
Through extensive research and past knowledge, We match about 15-20 universities based on your profile, course of study, preferred location, budget etc. We also provide your "chances of admit" for each university suggested to you, based on our historical student admit data available. We make sure we suggest Universities across all rankings and nudge you towards applying to a balanced set of universities. 
Yes. Specifically for working professionals, we make sure we are available on weekends as well (usually Saturdays). We give extra time for working professionals only on these days to help finish their applications. 
If you represent a college or an institution that requires bulk enrollments for students, do get in touch with us.