Thoughtfully structured GRE training classes for you.
Well StructuredClasses
The complete course is broken down into individual modules and incremental difficulty levels. Verbal- 16 Classes. Math- 22 Classes . AWA- 4 Classes
All-inclusive Material
Our Material is developed by GRE Veterans and top scorers. You need not buy any other expensive books or online question banks.
Vocabulary Made Easy
High-frequency Vocabulary is taught using memory tricks and GIFs that help retain words for a long duration.
Online and Offline Classes
You can attend classes by being part of our interactive classroom or from the comfort of your house.
One year Validity
Once enrolled, students can choose to repeat the classes multiple times within one year from the date of enrollment.
Interactive Sessions with Experts
Get all your doubts clarified in our post-class interactive sessions (online and Offline) directly by the expert faculty members.
Our pricing is customized based on student profiles and requirements. Contact us to know more!
Frequently Asked Questions
Yes, you can discuss all your career-related questions with us. We can give you good insights based on our experience guiding multiple students. Schedule a call with us to talk about your career. 
Although we have tie-ups with multiple universities, we do not force anyone to choose them. Our students also go to non-tie-up universities, ranked very high for their programs. We do not suggest low-ranked universities that are bad for your career. Instead, we only encourage students to choose good-quality universities where there's a good return on investment.  
We have an in-house Ivy League graduate and a network of students who went to the top most universities in the world across different streams and specializations. So we have the required expertise to help you crack into top programs for your field. 
Through extensive research and past knowledge, We match about 15-20 universities based on your profile, course of study, preferred location, budget etc. We also provide your "chances of admit" for each university suggested to you, based on our historical student admit data available. We make sure we suggest Universities across all rankings and nudge you towards applying to a balanced set of universities. 
Yes. Specifically for working professionals, we make sure we are available on weekends as well (usually Saturdays). We give extra time for working professionals only on these days to help finish their applications.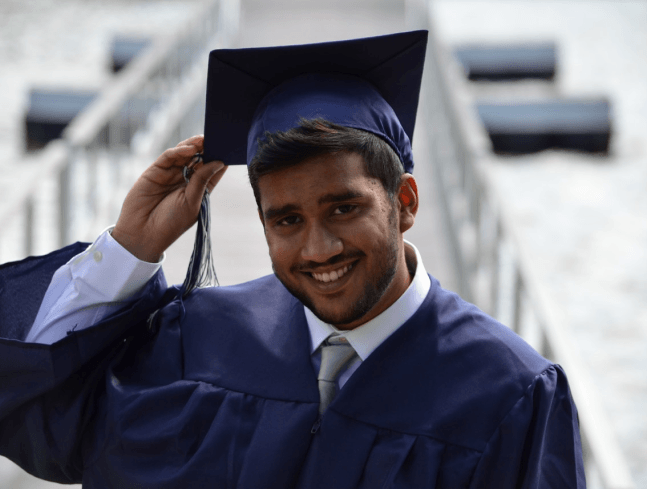 To enroll, Schedule a Free Call with our counselors!