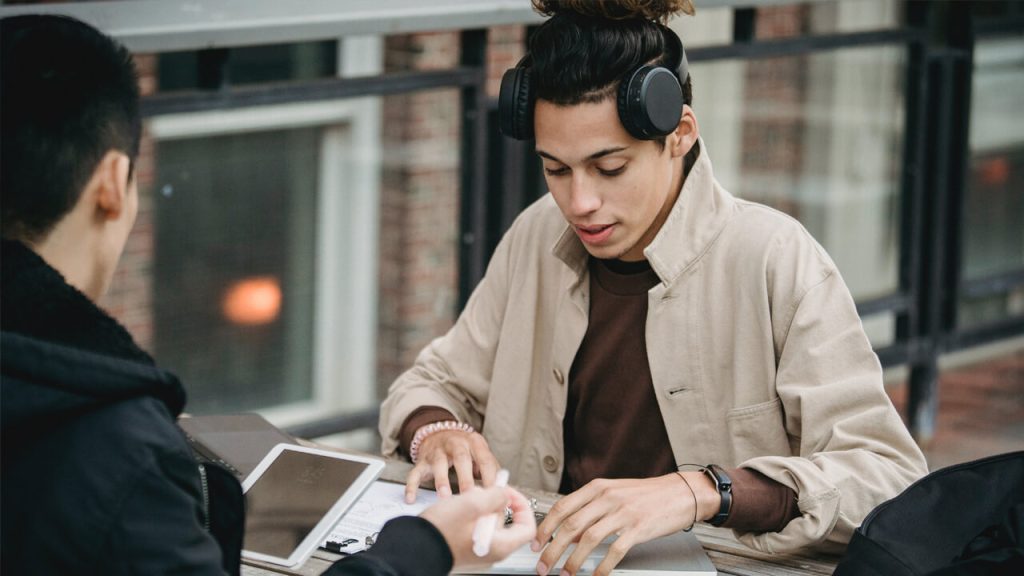 Many students ask us questions such as, "How important are my GRE/TOEFL/IELTS scores? Does Work Experience or Research work increase my chances of admission? Will I get into this University with a 6.3 GPA?" Etc…
To get a better idea of your profile, it's important to know how Universities evaluate a Student's profile?
These are different aspects of your profile the Universities consider-
Undergraduate Academic Scores and Research Experience
Work Experience (If there)
GRE and TOEFL/IELTS/PTE Scores
Statement of Purpose, and Letters of Recommendation
The University admissions department, consisting of faculty members of your course, considers all the above factors of your profile, but the weightage given varies.
GPA & Research Experience
This is the most important aspect of your profile! Your faculty gives maximum weightage to your GPA because this directly reflects your expertise in the subject. Universities usually consider grades of your last 3 or 4 semesters, especially grades in the subjects relevant to the course you're applying to. Any relevant research work, paper publications, Certifications, and final year projects all have a fair impact on the admissions panel.
Work Experience
Your most recent work experience is another major aspect, given that it's relevant to the course you're applying to.  If you're someone who has been working for  3+ years, your work experience is usually given more importance than your academics, given your work is in the same field as that of your course. Your internships also count as work experience but they're not as impactful as a full-time job experience.Remember that work experience is not mandatory for a student to apply for the majority of Master's courses. It's good to have work experience as it will increase your chances of admit but not compulsory. There are a handful of Master's courses that require work experience, especially a few Management courses, so please check the course website before you apply.
Keep in mind that Universities give maximum weightage to your most recent "learning experience"  at the time of application, be it work or study. 
GRE Scores
GRE scores in most of the cases, especially for top Universities in the USA and Canada, are mandatory to submit.  The Top Universities of other Countries where it's not mandatory, take GRE to be an added credential! A good GRE score translates into strong Analytical and logical skills, which are important tools to pursue your Graduate courses. In some cases, we have seen students with low academics, getting admits into decent Universities because of good GRE scores.
Statement of Purpose and Letters of Recommendation
Statement of Purpose is a letter you write to the admission panel about yourself, your past experiences, and why you want to pursue a Master's degree? Some Universities will ask you to answer specific questions regarding yourself. SOP is a great opportunity to express your interest, experiences, and ambitions in your field of study. All the members in the admission panel will go through your SOP, as this is the one way of getting to know you personally (Unless you are asked to give a personal interview, which some Universities do. Please check the University website).Letters of Recommendation are written by your professors or senior employees under whom you have studied or worked. You're asked to submit 2 to 3 LORs in your application. Through these letters, the panel will get to know more about your work and performance.Both SOPs and LORs combined can be pretty strong influencers on the admission decision. Sometimes, those students who don't have good academics or GRE scores can convince the panel through strong SOPs and LORs.
TOEFL/IELTS/PTE Scores
English-based tests scores are mandatory for all international students who are from countries where English is not a Native language. Every University has a minimum score requirement, using which they screen the applicants. They're not as important as the above factors for securing admission but the applicants have to cross the Minimum requirement. In some cases,  students who do not cross that requirement might be given admission but have to finish Advance English courses at the University. Please check the University's website for alternatives!  But, in case you're planning to apply for a Research or Teaching assistantship after you get an admit, having high scores on these tests would increase your chances of getting an assistantship offer.
All these above aspects are considered by the panel while making an admit decision and no one aspect is "The important", given you cross the minimum requirements. Jayasurya
(M Sc. in Entrepreneurship, Brown University)
To enroll, Schedule a Free Call with our counselors!