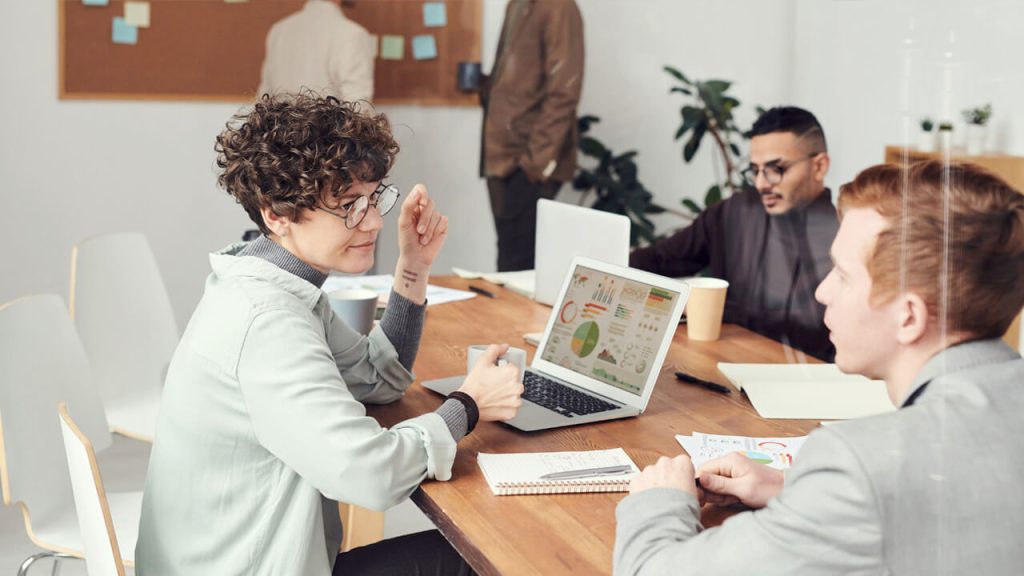 Computer science has many sub-fields in it and has a diverse list of specializations one can choose from while pursuing Master's. Here are some Common Computer Science Specializations-
1. Artificial Intelligence
Description: AI applications use emerging technologies such as  Natural language processing and machine learning, to program machines to think like humans.
Common Roles:  Artificial Intelligence Researcher, Machine Learning Engineer
2. Data Science
Description: Retrieving, structuring, analyzing and interpreting large and complex datasets is what Data Science is all about. One of the sub-fields in Data Science is Business Analytics, which deals with applications of Data Science to drive Business Intelligence. 
Common Roles: Data Scientist, Data Analyst, Machine Learning Engineer, Database Administrator, Business Analyst
3. Computer-Human Interface
Description: Human–computer interaction studies the design of computer technology and focuses on the interfaces between people and computers. 
Common Roles: User Experience Designer, User Experience Researcher, Interaction Designer.
4. Game Design
Description: In addition to the realistic images that make today's computer games so appealing, this CS specialization employs AI and machine learning that determine how players progress through a game. 
Common Roles:  Game Designer, Game Programmer. 
5. Networks
Description: This specialization focuses on making systems interact with each other. One will learn how to manage bandwidth, traffic, and the security of networks , as well as any devices connected to the network.
Common Roles: Network Administrator, Network Analyst, Network Architect.
6. Information/Cyber Security
Description: This specialization is all about the study of vulnerabilities concerning a  network and the systems in the network. Developing secure network systems is very relevant in the present times.
Common Roles: Information Security Analyst, Network Security Analyst.
7. Systems
Description: A systems Engineer helps his/her  organization make the hardware, software, and services that employees use every day. 
Common Roles: Systems Administrator, Systems Analyst.
8. Theoretical Computer science
Description: This specialization focuses on advanced mathematical theories that  include advanced cryptography, approximation algorithms, computational algebra, and randomness. 
Common roles: Phd in theoretical computer science, applied research roles in tech giants. 
Expert Tip– It's always good to choose to specialize in a certain field, because there will be more job opportunities for Computer Science engineers with advanced knowledge in a single field. There are also many master's programs available that are solely oriented towards one of these specializations like-MS in Data Science, Ms in Game design, Ms in Cyber Security, Ms in AI. Ms in Human Computer Interaction etc..
Also people who are from a non- Computer Science/Engineering background can shift to CSc fields by opting specializations such as MS in Business Analytics, Ms in Data Science, MS in Management information Systems, Ms in Health Informatics , Ms in Engineering Management (Data Science Track) etc..
To enroll, Schedule a Free Call with our counselors!